Jenny Hamley, Managing Director
Jenny Hamley is the Founder and Managing Director of Castle Corporate.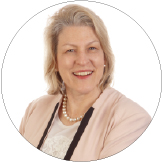 A Chartered Secretary with more than 25 years experience in corporate secretarial practice, Jenny started her business career with AGC, Australia's leading finance company. She later joined an entrepreneurial group, acting as Company Secretary to about 100 companies and Treasurer for many of those companies, responsible for a loans portfolio of some $100 million.
After the 1980s and commencing her family, Jenny started a shelf company business in 1992, now known as Castle Corporate.
She has been Managing Director of the company for over 21 years, taking it from a small home-run business to a thriving leader in the corporate formation industry. She is also a Consultant in our partner legal boutique, Castle Legal.