Following the release of our new website, we're excited to say that we have upgraded our online order forms. They are now available and live on the site, making it easier and faster for you to place an order for companies, trusts and super funds.
Benefits of the new forms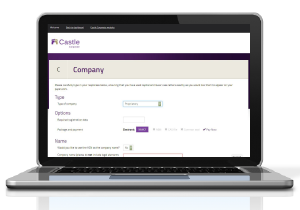 The new forms are intuitive, filtering out the questions you don't need to answer based on previous answers.
With a clean, easy to read layout, the forms are user friendly.
The forms will remember your information, making it faster to place your order.
You can now pay online via credit card when you place your order.
You will be able to save a form and come back to it at any time, all available from your Dashboard.
You can access these new forms from your Dashboard…
Your new member area – the Dashboard
In addition to our online forms, you will also now have access to your member area, which we call your Dashboard. In it, you can place online orders, return to saved online orders and check the status of your orders.
Further down the track, you'll also be able to access all of your completed documents via your Dashboard.
How do you get started?
In order to get started with our new online forms and your dashboard, you will need to register for our new site – note that it only takes a moment of your time.

 You can register or login by simply clicking on the purple 'Register or Login' button at the top right of your screen (we have also included it to the right for your convenience). Your login and password from our old website will not work on the new one.
More to come
We have developed online forms for our most popular products – companies, discretionary trusts, unit trusts and super funds.
We are in the process of developing online forms for all of our products, and will be rolling them out to you as they are ready. In the meantime, you can continue using the editable PDF order forms which you can access here.
Questions
If you have any questions about our new forms or the Dashboard, please feel free to give us a call on 03 9898 6666 or send us an email.