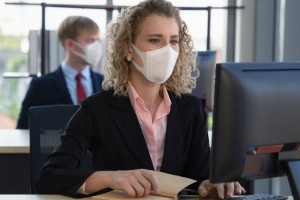 We hope you, your family and your friends are coping well, both physically, mentally and economically during this period of uncertainty and abnormality.
Current arrangements
We would like to let you know that Castle Corporate and Castle Legal have remained open for business as usual and we are planning to remain doing so, even in the event of a lockdown.  The entire Castle team is attending the office whilst we are permitted to do so.  This means there has been no change to our operations, our turnaround and being able to provide you with our full range of services.  We will do everything in our power to continue to deliver our services to you and assist you with your queries.
In the event of a complete lockdown
If there is to be a complete lockdown, we can continue to provide you with:-
full access to staff by telephone to assist you with your enquiries.  All phone calls will be diverted to a staff member and, if you wish to speak with another staff member, that message will be relayed to the person who will phone you as soon as they can.

the vast majority of Castle Corporate's services including:-

company, trust and super fund formation services;

business name registration and association incorporation;

post-formation services such as changes to companies (new name, new constitution, changes to directors and shareholders, capital restructures and the like)

the vast majority of Castle Legal's services including:-

changes to trusts (changes of trustee, changes to trust deeds);

the preparation of all agreements and deeds appearing on our price list;

the formation of not-for-profit structures and post-formation services such as the registration of charities and DGR applications;
Some elements of our work can be done if one staff member attends the office on any given day.  We are intending to operate this way unless prohibited.  Those elements include:-
providing you with printed versions of our work;

opening your mail – but it would be great if you could please send all correspondence to us electronically;

stamping deeds – this is best done at the office under our normal procedures.  Accordingly, please try to have your trust deeds signed and returned to us as soon as you can;

processing your payments – if your payment choice is EFT or paying by enduring credit card, those can be processed without someone being in the office.  We will find ways to deal with other payment methods and will communicate that to you if there is to be a change.
From Castle Corporate Pty Ltd and Castle Legal Pty Ltd
Partnering with you to get it right.