The new website we launched back in mid-May gives you greater access to information about the orders you've placed with Castle, including the ability to view your orders (and therefore your clients' private information).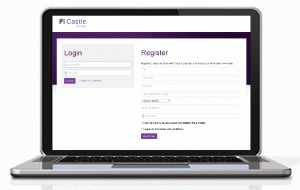 In order to guarantee the security of your data, all users of our new website must create a new login and password. Your login and password from our previous site will not work.
This means that if you have not yet registered on our new website, you will need to do so. It only takes a minute, we promise!
However, this will guarantee you have access to a more personalised and secure view of the orders you place with Castle. In addition, we are working on further improvements that will allow you to do more from your Dashboard, include paying invoices and saving you more time when placing orders.
Please note that if you have already registered on the new site, there is nothing further for you to do.
Also, if you do register but don't receive the email asking you to verify your registration, please check your Spam/Junk folder. Often, these types of emails end up in there.
If you have any questions about registering on our site, please give us a call on 03 9898 6666.