At Castle, we're one of the few firms left in the industry where our experienced staff manually review every order. Yet we still turn around orders within 24 hours!
Some people ask why we do it, when we have the technology to automatically process your orders. The reason is simple: it's who we are. Our motto is 'Partnering with you to get it right', and we truly believe the only way to get it right is by carefully reviewing every order. No matter how 'smart' we can make software, we simply can't make it smart enough to pick up on subtle nuances. In fact, we estimate that about 80% of the orders that come in to us require a change that is picked up by our detail-oriented staff.
What does our staff pick up that a computer simply couldn't?
There are many different things that we pick up – we've outlined some examples below.
Issues with the Entity Name
ASIC has a tool on their website that allows you to check the availability of a company name. However, while the name you want may be available, it may not be a good choice. For example:
Inheriting a bad reputation: Let's say you would like to register a company name – Annie's Cupcakes – and you've checked it on ASIC and know that it's available. However, what you may not be aware of is the fact that a company with the same name shut up shop six months ago due to a cockroach infestation. The name Annie's Cupcakes will then be tarnished with the previous company's bad reputation. To ensure this doesn't happen, we do a thorough online search of all company names and let you know of anything that arises.
Similar name, big problems: Your client who is a mechanic is opening their new shop and wants to call it Tom's Automotive. The ASIC search shows that the name is available, but doesn't tell you that Tom's Auto is the name of a chain of automotive shops throughout the city. One year down the track, the owners of Tom's Auto may decide to sue you for profiting from their brand and reputation by using a similar name, eventually forcing you to change your name, marketing materials, signage, bank account, advertising, etc.
A simple typo can make for an expensive fix: Just today we were placing a courtesy call to one of our clients to confirm a specific detail on their order and, during the course of the conversation, our staff member realised that the name that the client typed in must have been wrong. They had requested a name similar to 'Simon the Barrister' when what they wanted was 'Simon the Barrista'. Two very different companies! To correct this issue with ASIC, it would have cost this client several hundred dollars. An expensive, and potentially embarassing, fix.
Issues with Names of Parties in the Entity
We often come across discrepancies between the names of parties in an order. If this happened with a provider who just automatically processes your order, it would never be picked up.
However, because we cross check party names, we can quickly identify if there is a discrepancy between what your client has given to you and what is, for example, listed against their business name with ASIC. This may seem like a small detail and one that is not terribly important, but having the wrong name on documentation can create problems, some of them costly, further down the track.
Our other checks
In addition to the above, our experienced staff carefully check all other details of your order, including the:
validity of all addresses
correct spelling for places of birth
consistency of data that is entered throughout your order (for example, if someone appears twice, that their details are the same throughout).
Additional benefit for Castle clients
No fee on small company name changes within the first 24 hours
While the human touch means that your order is done right, there's another benefit to having real people working on every order. If you need a small change to a company name within 24 hours of Castle registering it with ASIC, we will contact ASIC and have it amended for you at no additional cost.
Please note that this only applies to small, typo-like errors with company names. While we will attempt to get your required change completed, we cannot guarantee that ASIC will allow it without requiring a fee to be paid. A fee may be payable for larger or more complex changes. Please contact us immediately if you need a change made, as once 24 hours have passed since registration, it will not be possible to make any changes without incurring fees.
---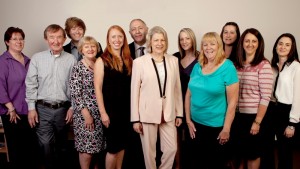 At Castle, we are proud of the service we provide and the fact that real people are processing your work. If you have any questions or need any assistance, we'll be happy to help. Give us a call on 03 9898 6666 or email us.