Coming up with a creative name that is relevant, unique and unused takes some serious work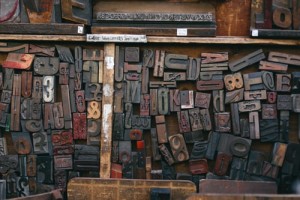 Choosing a name for a new company is hard, but it's a crucial element of a business. We found a fantastic article that can help guide through that process: Before naming a company, read this. While this article is focused on start-ups, the principles work for all companies.
On top of finding a good name, it must be ensured that the words and characters in the business name will be accepted by ASIC. Here are ASIC's restrictions on names:
the name cannot already be registered;
it cannot be identical to another name already registered;
it cannot include prohibited words or phrases, or those that are offensive or could imply a relation to a government or similar organisation.
When we receive your order, we do a thorough check to ensure that the requested name meets each of ASIC's requirements. That is one of the many services that we are proud of – you can find more details of this here. Additionally, we look for similar names which could cause your client to receive an allegation of 'passing off'.
However, in order to ensure that your company order proceeds as quickly as possible, we thought you may find it useful to understand what words and phrases ASIC does not accept.
Undesirable words or expressions
This means that the name will not be accepted if:
is likely to be offensive to members of the public or any section of the public
suggests illegal activity, or
is misleading in that it suggests a connection with a prescribed entity (see next section for further information).
Restricted words or expressions
There are certain words and phrases that cannot be used in company names without Ministerial consent. If you have a connection with a prescribed entity and wish to imply that in the name, Ministerial consent is then required. This takes approximately six months and can be expensive.
Some examples of these words include:
You also cannot use words suggesting a misleading connection with government, the Royal Family or an ex-servicemen's organisation. ASIC puts these restrictions in place to ensure a company's name does not mislead people about its activities.
Possible problems with similar names
You may also need to check if the name you would like is similar or identical to any registered or pending trademarks. You can check the IP Australia website to find out.
ASIC considers it your responsibility to be aware of any problems that might arise from names already registered which are similar to, or likely to be confused with, the name you register. ASIC will register a name if it considers it to be unique. If it is similar to an existing name, the owner of that name is entitled to assert its rights to that name.
This is one of the services we provide at Castle: We carefully review every order, and every name that you have chosen. If we find any similar names that we think may potentially cause you issues further down the track, we give you a call to discuss some other options and confirm how you would like to proceed. While the responsibility still lies with you for the name you choose, we back you up by doing our best to double check that what you chose fits into ASIC's restrictions and will help you register your company faster.
Using the Australian Company Number as a name
When you register a company, you can choose to simply use the ACN as the company name. Simply select this option on our order form, and there will then be more time available to consider the best name for the company. When you have selected one, we can then help you change the company name.
Reserving a name
Reserving a company name allows for a desired company name to be placed on hold, so that it cannot be registered by anyone else. This allows for time, in order to obtain the necessary information and proceed with the company's registration.
ASIC allows you to reserve a company name for a period of two months.
You can reserve a name with Castle here.
If you require any further help, please call us on 03 9899 9300.